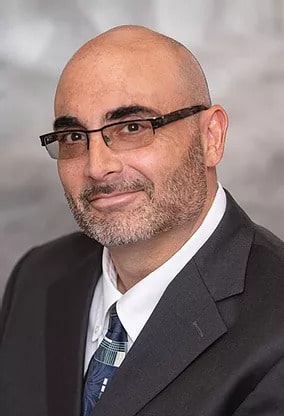 Daniel Lanzalaco is uniquely qualified to serve Ohio Security Services as Chief Executive Officer (CEO). His entrepreneurial skills are extremely keen and are evidenced by two previous successful corporate start-ups. For the past 21 years, he has created both retail and wholesale business opportunities in 28 states, and provided key leadership to companies that provided employment to more than 300 people.
As CEO, Dan Lanzalaco's primary responsibilities include evaluating and negotiating acquisitions, marketing planning and execution, sales forecasting and attainment. Managing commercial banking relationships, and recruiting, on-boarding and training new employees. Along with the President, he focuses at great deal of his time and attention on maintaining long-term, positive client relationships; and overseeing the quality of service deliverables. Dan Lanzalaco began building his sales and marketing experience as a direct salesman as he quickly rose through the ranks to more senior sales positions and ultimately management. While he was in direct consumer and B2B sales he rarely overlooked an opportunity to exceeding expectations and often achieved recognition as Rookie of the Year; Rising Star; Sales Originator of Year; and ranked in the Top 10 in Sales Production Nationwide numerous years.
Dan Lanzalaco attended Cleveland State University for his business education, and has attended many additional seminars and certificate programs and is one of the leading educators in the security arena.
Email: Dlanz@1stsso.com | Phone: 440-862-0922