Trucking Terminal Security Services
Partner With a Security Company That Will Protect Your Trucking Terminal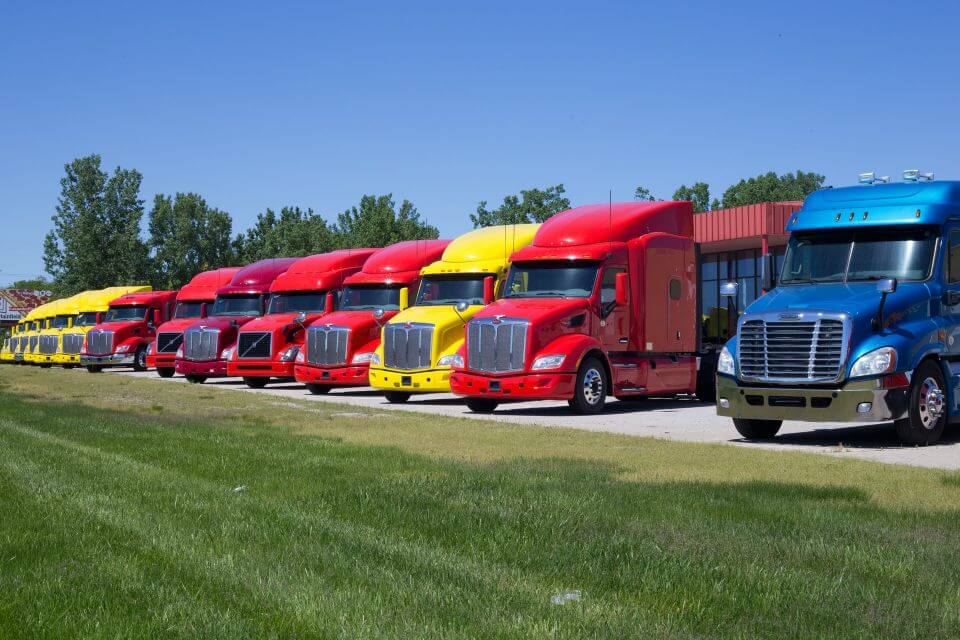 The huge amount of valuable goods in transit or waiting to be in transit at truck terminals make them a prime target for thieves and robbers. Even if the goods are not valuable, the slightest perception of value combined with the availability in huge quantities can invite attacks on individual trucks or entire terminals. A comprehensive security plan is critical to ensuring the security of trucking terminals.
With customized terminal security solutions, you can deter intruders and thieves from attacking the facilities. A security risk assessment followed by devising a plan of action to secure access points, install CCTV cameras, guarding policies for trucks and drivers, electronic controls, alarm systems, and anti-blast barriers at terminal perimeters result in a more efficient security system.
How We Oversee Safety For Trucking Terminals Across Ohio
Ohio Security Services offers customized security solutions for truck terminal clients to ensure the highest standards of safety and security.
CCTV surveillance cameras and video monitoring
Access point controls
Truck and driver records verification
Site-wide security
Electronic controls and alarm system
Our modernized security solutions for the trucking industry can be customized to the needs of the trucking terminal to add value. We protect entire facilities — both large and small from attacks from outside.
Avoid damages and losses with an advanced trucking terminal security solution. We provide the best options for securing your valuable assets in trucking terminal facilities.
Then contact us today at 567-654-3233 or via the contact form below for a free quote.