Construction Site Security Services
Secure Your Construction Site With The Top Rated Security Company In Ohio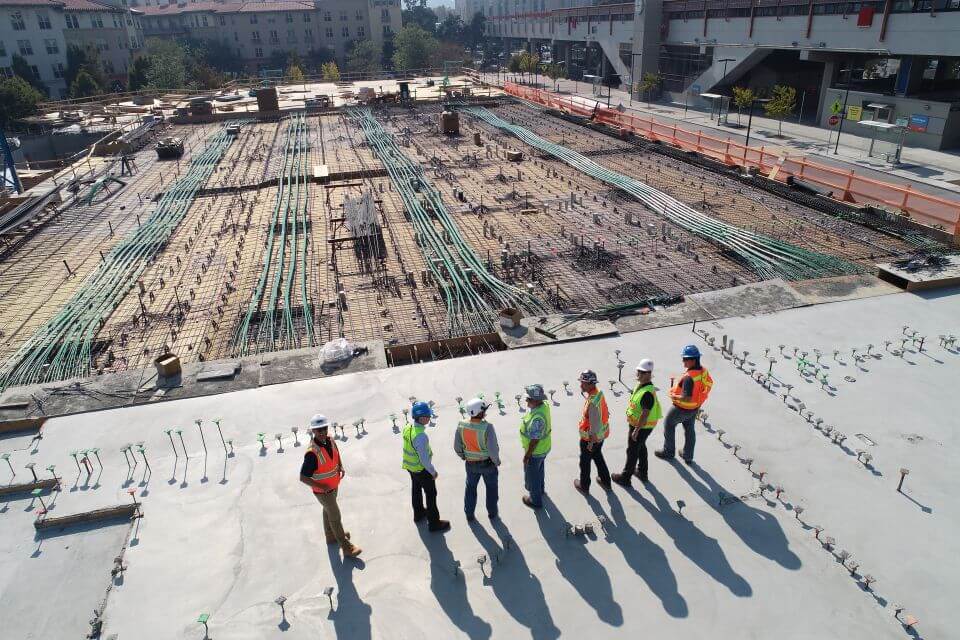 Construction sites have a lot of valuable materials and equipment left out in the open that need to be secured from theft and damage. Since not all equipment can be stored in the warehouse day after day, a strong on-site security team is needed to monitor and ensure no losses occur. Property damage due to trespassing individuals, bad weather, and other natural occurrences also have to be addressed.
An experienced construction site security team can protect your site from theft, vandalism, and trespassers. You need strict access control protocols, armed and unarmed security professionals, CCTV monitoring, and mobile patrols to safeguard your investment. Avoid project delays due to damage to property, materials, and equipment by working with a highly-rated construction security services team.
How We Safeguard Construction Sites Across Ohio
Ohio Security Services puts proper security in place at your construction site with our quality security teams trained to mitigate and eliminate damages and losses.
Property and material protection from damages and theft
Trespass prevention
Protection of valuable equipment
Identify issues to prevent accidents
Emergency response services
Construction sites have to be protected all day and night since unwanted incidents can occur at any time. Your project completion and profit margins depend on the proper protection of property, materials, and equipment.
Let your workers focus on completing the construction without worrying about other issues. We will take care of all your security needs to secure your building to give you peace of mind.
Then contact us today at 567-654-3233 or via the contact form below for a free quote.