Mobile Patrol Security Service
Ohio's Go-To Security Company For Mobile Patrol
A secure environment has security measures in place to monitor unwanted activity and alert when breaches happen. Confidence in knowing that a property is secure is when there is enough security to prevent trespassing, crime, and vandalism. A custom security solution to accommodate your needs and not worry about emergencies is crucial.
At Ohio Security Services, we understand the need for a security presence overwatching your business ensuring no unwanted activities take place. Site-wide security for your business does not have to cost much. Especially if you do not have a big budget for securing your premises. You can get the best security at budget-friendly rates when you source mobile patrol security from us. We provide security patrols for over 25 industries including commercial buildings, construction sites, and residential communities among other properties. As a customized service offering for our clients, mobile patrol security keeps unwanted visitors and trespassers away from your property at all times during the day and night.
Our mission is to provide the 'Highest Quality Security' for all our clients. We understand your security needs and work to address all your security concerns. When we are clear with your security requirements and time preferences for mobile patrol security, we instruct our highly-trained mobile patrol security team to adhere to your time preferences for mobile patrol. Our team ensures that you get 24/7 protection for your property through high-visibility mobile patrols.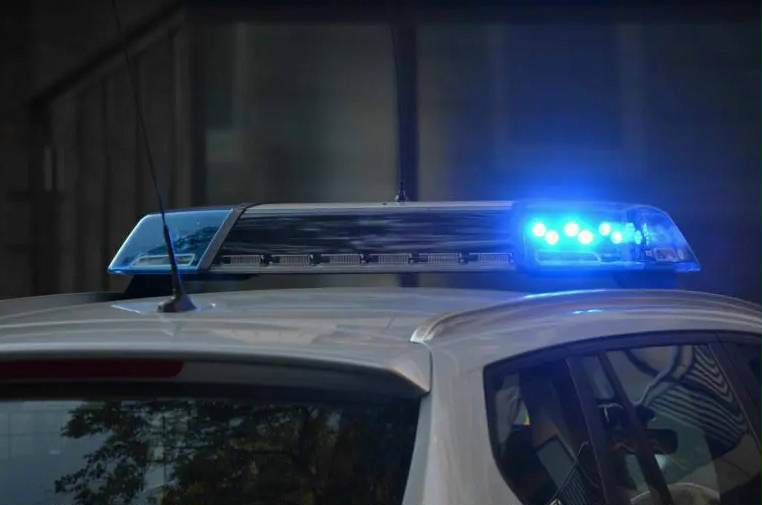 Deciding On A Mobile Patrol Security Company
Mobile patrol security is a great choice for businesses that are looking to hire security to safeguard buildings throughout the day but do not have a big security budget. If your business does not want to / have the need to hire armed and unarmed security guards, mobile patrol security may be the right choice for you.
When you do not have a budget for security, yet desire for the need to have overwatch on your building at all times during the day, then mobile patrol security is the right choice for you. When there are highly-skilled security professionals with a keen eye for catching unwanted behavior patrol your premises regularly, it keeps away criminals and trespassers looking to gain entry into your premises to steal and damage property.
One of the main concerns for a lot of businesses that do not want to hire armed or unarmed security guards is the need to have a reliable person to lock and unlock entrances at specific times during the day.
When you hire mobile security patrols, they can ensure that your entry points are locked and unlocked at set times during the day, every single day. This means that you have peace of mind knowing that your property is only accessible at specific times when the mobile patrol security team unlocks the entry points for access to employees and workers.
After-hours security is extremely important for businesses where there are equipment and machinery in the building that can be stolen and damaged by criminals and trespassers. With a mobile patrol security team to guard the premises, the team can make regular and surprise visits to ensure nothing illegal takes place on your property.
Mobile patrol security looks for things out of place in your premises and surroundings to decide if your property is under threat or attack by criminals. Thinking that crime cannot happen in your building is naive and can cost you a lot. By securing your building and using mobile patrol security teams to constantly monitor the premises at intervals, you can be sure that your property is protected from all kinds of attacks. Do not wait for the unthinkable to happen and then choose to act. Be proactive and use mobile patrol security to safeguard your investment.
Ohio Security Services offers competent and fast-acting mobile security guards to patrol your property during the day and night. Prevent vandalism and deter crime from happening in your building with a highly effective patrol schedule by mobile patrol teams.
Our mobile patrol officers are highly professional and trained to identify security threats and breaches. A secure environment is ensured by making use of all security technologies in place to handle emergencies including alarm and monitoring systems. The security team has the skills needed to maintain the security of the building under attack by taking appropriate action and notifying law enforcement authorities to arrive at the scene in case of emergencies.
Prompt responses and a keen eye for detail allow our mobile patrol guards to identify and handle security threats at various places. We can monitor and maintain the security of businesses and worksites including:
Private Outdoor Spaces
Commercial Buildings
Construction Sites
Parking Lots
Retail Stores
Mobile patrols can regularly check the premises to identify trespassing, loitering, theft, and other unwanted activities. Surprise visits can be added to ensure that anyone timing the mobile patrol visit has their plan foiled. With well-planned mobile patrol security, you can be sure that your building is protected at all times.
At Ohio Security Services, we ensure the mobile patrols protect your buildings both during the day and the night. We survey the surroundings and patrol your parking lots to see that security is clearly maintained.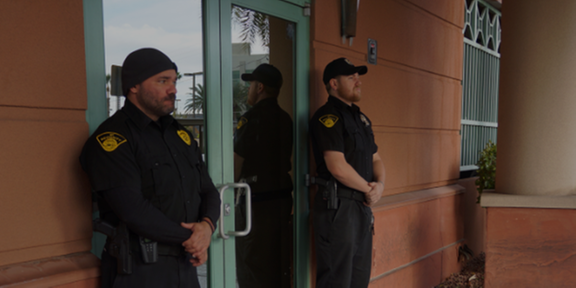 Choose The Best Ohio Security Company
Ohio Security Services has the best mobile security patrol teams to access threats and guard your business interests, thus giving you complete peace of mind and confidence in your building's security.
Regularly scheduled patrols and surprise visits to proactively deal with potential criminal activities in the business premises
Quickly and effectively respond to alarm systems to arrive at the scene and mitigate dangers to the property and assets
Identifying unauthorized vehicle parking and movement near the premises
Patrolling parking lots and other structures close to the building to detect the activities of unwanted visitors
Locking and unlocking access points to the property at specific times during the day
Initiating emergency response during times of security breaches and threats
Our clearly marked mobile patrol teams keep potential threats away by making themselves highly visible. The latest security technology methods along with scheduled and random patrols ensure your premises are free of crime.
Safeguard your property from unwanted visitors and potentially criminal activities. Our dedicated mobile patrol security team is your trusted line of defense against common crimes and threats.
If you are a small or large organization in any industry that needs short or long-term security, we guarantee your safety 24/7. Industries we specialize in: