Unarmed Security Guard Service
Ohio's Go-To Security Company For Unarmed Guards
Unarmed security guards are most effective for a large majority of businesses and worksites. If you do not handle highly sensitive data, have large amounts of valuables, or are located in a highly violent neighborhood, then it does not make sense for your business to hire armed security guards. You can work with unarmed security guards who are an essential addition to the security needs of your business.
At Ohio Security Services, we pride ourselves as being one of the top-rated security companies in Ohio and understand the urgency and need to maintain a safe and secure business environment for organizations and residential properties. Security is a critical policy and budgetary element for any given organization. Businesses cannot afford to ignore the benefits that come with having a secure workplace environment. Our personnel at Ohio Security Services are committed to giving your business the detailed attention it deserves when it comes to unarmed security guard services.
Guided by our mission, 'Highest Quality Security', during our consultation we will work together to address all your security needs. Once these needs are established, we will then provide you with enough unarmed security guard officials to patrol your premise, perform access control, and investigate disturbances at your location. Our highly professional unarmed security guards will also monitor alarm systems, video surveillance cameras, and promptly respond to any security concerns or suspicious activity.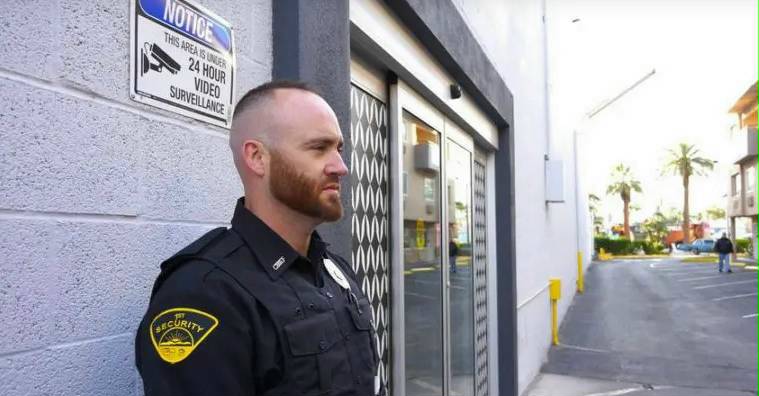 Deciding On A Security Company For Unarmed Guards
Unarmed security guards are an excellent choice for the budget-conscious business that does not have a big budget for security. Remember that unarmed does not mean unskilled. Our unarmed security guards usually receive the same high-quality training as armed security guards. They prioritize the safety and security of the building and the people they are in charge of. They receive training in using the most modern security technologies so that they can ensure the best protection when in charge of operations.
Ohio Security Services trains unarmed security guards with the best-in-class training for security personnel to give them the tools to be highly effective during times of emergency and security breaches.
All of our unarmed guards are skilled in the latest security systems including alarm and monitoring systems critical for swiftly acting to security risks and resolving conflicts. We ensure that our unarmed security guards are trained to devise and determine the best strategies for securing your premises to give you a big boost in pushing back against criminals and unwanted trespassers attempting to cause a scene or damage business properties.
With a comprehensive set of skills to handle a wide variety of security risks in diverse work environments, our unarmed security guards can secure and provide unmatched security for all kinds of industries including:
Office Buildings
Industrial Facilities
Retail and Convenience Stores
Schools and Universities
Hospitals and Clinics
Pharmacies
Residential Buildings and Communities
Warehouses
Construction Sites
When you are sufficiently protected from all kinds of security threats with a trained team of unarmed security personnel guarding your buildings, you can be assured of peace of mind as you conduct your business and operations.
Even though our unarmed security guards do not carry any weapons, they are skilled to handle tough situations and are trained in conflict-resolving tactics.
With us protecting your business, you can be at ease knowing that your employees, customers, and visitors are protected by a skilled team of security guards who are mindful of all the happenings and are ready to jump into action to handle situations that disturb the overall sense of calm in your premises. Your employees can be more effective and your customers stay longer at your place with us guarding and protecting the area.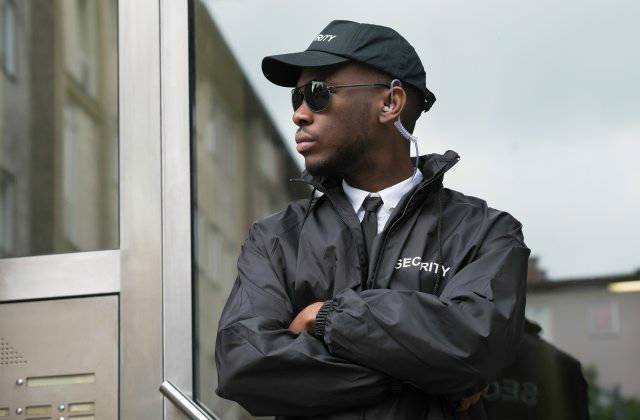 Choose The Best Ohio Security Company
Ohio Security Services offers highly-trained unarmed security guards who have the skills and training needed to complete a variety of security tasks.
Averting illegal or inappropriate activities by sustaining a high visibility presence at the site they protect.
Carrying out access control operations on incoming vehicles, personnel, and visitors.
Establish proper and comprehensive patrol mechanisms to ensure every corner of your building and perimeter is secured properly.
Making sure that your personnel, clients, or visitors are informed of security protocols and overseeing that they all comply with these established protocols.
Monitoring the premise's security control systems such as video surveillance and alarm systems and carrying routine expert checks to make sure that all these monitoring and control systems are working seamlessly.
Working hand-in-hand with designated law enforcement agencies whether federal, state, or county level to foster compliance to security standards and guidelines while enhancing evidence-based practices that take into account the established laws by adhering to security industry regulations.
Our unarmed security guards are highly trained to give you peace of mind by contributing to the overall sense of safety through their protective security efforts. They act as the first line of defense against unwanted trespassers and potential criminals to reduce/nullify threats.
Whether you need protection for your office building, residential complex, construction site, or industrial facility, our unarmed guards have the expertise and skills needed to keep you feeling safe while you focus on the important tasks at hand.
Choose an affordable way to secure your business premises. Our trained unarmed security professionals have experience operating in high-risk environments to ensure your peace of mind at all times.
If you are a small or large organization in any industry that needs short or long-term security, we guarantee your safety 24/7. Industries we specialize in: